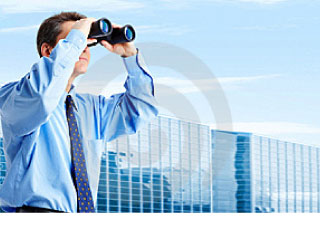 Reading the article on cmswire "Enterprise search is bringing me down" by Martin White I also wonder why companies acknowledge that they have much informations (forgive me the term, but what can you make of the combination of "documents", "databases", "records", "intranets", "webpages", "products", "people cards" etc. … yep "informations") spread around that they see that are (or is) valuable for everyone. There are plenty solutions and products that can help them achieve the goal of re-using that informations and put them to good use.
Still, most of the organizations focus on maintaining (storing, archiving) that informations in silo's (CMS, DMS, FileShares, E-mail, Databases) and  not  combine it to see what business value the combination of that informations can (and will) bring. It's pretty simple: If the informations can not be found, it's useless. Why store it, maintain it? Just get rid of it!
But as humans… we do not like to delete informations. It's like the working of our brain. In our brain we keep on storing informations and at some point we make use of that informations to make a decision, have a conversation, sing a song or whatever we want to do with that informations because we can retrieve it and make use of it!
Is it the costs?
Okay, building a search solution is not cheap. But if you can find a vendor/solution that can grow along the way, it will be not so expensive right from day one. There are commercial vendors and open source solutions that can deliver what you want. Just know what you want (in the end) and then discuss this with the implementation partners of product vendors. Maybe a "one size fits all" can be the way to go. Maybe the coöperation with an open source implementation partner can make it feasible on the long run?
But… always keep in mind the business case and the value that it can deliver for your business. You are always investing in the storage and maintenance of your informations at this time right? What are those costs? Why not making the informations usable? Remember that search solutions are also very good "cleaning agents". It surfaces all informations and make it clear that something has to be done about deleting informations. I don't even want to start on the gaps on informationsecurity that a good enterprise search system can surface…
Is it the complexity?
Whenever you want to take on a big project, at first it seems quite complex and you don't want to even get started. It is not different with doing things in your own house. But once you have made a plan – do it room by room – then you are seeing the results in a short amount of time. And you are happy that you redecorated the room. That will give you energy in taking on the next room, right? It is the same with a search solution. If you take in on source by source or target group by target group, you will see improvement. And that will give you possitive feedback to start on another source or targetgroup!
Is it lack of vision?
… Yes… It's the lack of vision. Vision doesn't start with building a "Deus ex machina" that will do everything you ever wanted. It starts with small steps that will make that vision come true. It's about making employees and customers happy. That can be achieved with having a vision, having a big plan, making small steps and scale fast.
Is the future of Enterprise search the creation of SBA's (Search Based Applications) that optimize a couple of processes / business lines instead of optimizing the whole company? The Big Data movement is surely propagating that. They deliver solutions for analyzing big data sets that revolve around a specific business process or goal. But you don't want lots of applications doing practically the same thing, right? That will costs you a lot of money. Well designed SBA's work on the same set of informations while delivering value to many processes and target groups. The underlying infrastructure should be capable of serving many different business processes and information needs.
I still believe in the "Google Adigma" that all informations should be made accessible and usable for everyone, within and/or (you don't want your internal informations out there for everyone to explore) outside of a company.
In my opinion everyone inside and outside a company should have a decent solution that gives access to the informations that are valuable and sometimes needed to perform their daily tasks. Google can do this on the internet, so why don't you use the solutions at hand that can bring that to your customers and employees?
I won't say it will be easy, but what has "easy" ever delivered? Surely not your edge on your competitors. Because then we all would be entreprenours with big revenues, right?
But as Martin wrote in the article, I sometimes get tired of explaining (and selling) the value of a good search solution to people who don't just get it. Still they are using Google every day and take that value for granted… without realizing that they could have that for themselves in their own company and for their customers.